Verbindung von WaenaYoga & Surfmusik
Die erste Frage, die sich sicherlich stellt, ist "was hat Surfmusik mit WaenaYoga zu tun?" Was für mich Surfmusik bedeutet, erkläre ich im Anschluss. Gemäß Wikipedia hat Surfen/Wellenreiten seinen Ursprung in der Südsee, im Südpazifik oder auch Polynesien genannt, wozu auch Hawaii gerechnet wird. Die heutige bekannte Form des Wellenreitens stammt aus Hawaii. Im WaenaYoga sind einige Übungen enthalten, die mit Surfen, Wasser und Wellen in Beziehung steht. Darüberhinaus ist ein Workshop in Planung, bei dem Surfmusik ein integraler Bestandteil sein wird.
Surfmusik
Was ist nun Surfmusik? Laut Wikipedia ist Surfmusik ein Subgenre der Rockmusik, welches ursprünglich mit dem Surfen/Wellenreiten verbunden war. Im Grunde genommen kann man Surfmusik sicherlich bis heute in zwei Bereiche teilen: in vocal surf und instrumental surf. Im vocal surf sind es die Texte, die in Verbindung zum surfen stehen. Die wohl bekannteste vocal surf Band sind die Beach Boys. Zum vocal surf zähle ich ebenfalls Singer/Songwriter wie Jack Johnson und Donovan Frankrenreiter, die zum Teil über's surfen singen und selbst auch Surfer sind.
Instrumental surf
Im instrumental surf steht die E-Gitarre, die mit einem besonderen Hall (spring reverb) versehen ist, der das Geräusch von brechenden Wellen imitiert, im Vordergrund. (Zum Teil kommt auch ein Saxophon zum Einsatz.) Einer der großen Pionier dieses typischen Surfsounds ist Dick Dale, dessen rasantes alternate picking bis heute stilprägend ist. Die kommerziell erfolgreichste Zeit des instrumental surf waren die 1960-er Jahre mit Hits wie "Pipeline" von The Chantays, "Wipe out" von den (Original) Surfaris und "Surfin' bird" von The Trashmen. Natürlich gibt es unzählige andere Bands aus dieser Zeit – ein paar Tipps siehe unten.
Mit der British Invasion z. B. der Beatles Mitte der 1960er begann der Niedergang der Surfmusik. Mitte der 1980er/Anfang der 1990er kam es zu einer Art revival der Surfmusik, die bis heute wohl eher subkulturellen Charakter hat.
Selbst erdachte Surf-Genre
Ich teile die Surfmusik gerne in selbst erdachte Genre ein. Hier ein paar Tipps für Euch.
Old school surf
Dick Dale – Surfin' drums, Misirlou, King of the surf guitar, Nitro
The Surfmen – Ghost hop
The Centurians – Intoxica
Les Jaguars – Guitar Jet
The Ventures – Walk, don't run, Wipe Out, Pipeline
The (Original) Surfaris – Exotic, Wipe Out
The Atlantics – Bombero, Flight of the surf guitar
Nouveau surf
Hawaii Samurai – Surf'N'Destroy, Teenage Mutant Surfer Ninja
Daikaiju – Flight of Garuda, Zombie Harem, The Trouble With Those Mothra Girls
Man or Astro-man? – Sferic waves, Defcon 5
Jon and the nightriders – Rumble at Waikiki, Depth Charge
Los Straitjackets – Space Mosquito, Tailspin
The Mermen – The Goodbye
Euro Boys – Mr. Wild Guitar
Surf Cover
Surf Report – The Trooper (Iron Maiden Surf)
Butane Prophet – Bad Romance (Lady Gaga Surf)
Hawaii Samurai – Too drunk to surf (Dead Kennedys Surf)
The Phantom Four – A forest (The Cure Surf)
Los Tiki Phantoms – Kalifornia (Dead Kennedys Surf)
Surf Sabbath – Paranoid (Black Sabbath Surf)
Los Straitjackets – iGhostbusters!
Junior Brown – Surf Medley
Garage Surf
The Vice Barons – Fuzzy n' Wild
Ghost Surf
Satan's Pilgrims – Haunted House Of Rock
Hang eleven – Mutant Surf Punks – vocal and instrumental surf
The Barracudas – I Want My Woodie Back
Surfin' Lungs – Who Stole The Summer?
The Malibooz – 308
The Palominos – Herman's New Woodie
The 'B' Girls – Fun at the Beach
Bobby Lloyd & The Windfall Prophets – Gas Money
Agent Orange – Pipeline 8 Truth & Beauty – Tuff Little Surfer Boy
The Corvettes – Girls Cars Girls Sun Girls Surf Girls Fun Girls
Stickshifts – Automobile
The Beach Bums – The Day They Raised the Thames Barrier (And I Rode All the Way to California)
Beachcoma – Shotgun
Buzz & The B-Days – Surfin' CIA
Episode Six – Mighty Morris Ten
Jon and The Nightriders – Depth Charge
Surf Punk
Agent Orange – Bloodstains (mit Gesang), Pipeline, Mr. Moto
Surf on reggae
Little Andy – I shot the sheriff (Bob Marley Surf), One love (Bob Marley Surf)
Surfer & Songwriter
Jack Johnson – I got you, If I had eyes, You and your heart
Donovan Frankenreiter – Free, Big Wave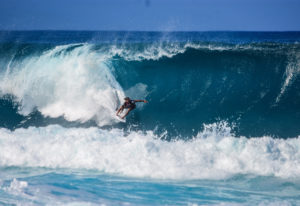 WaenaYoga & Surfmusik